The Church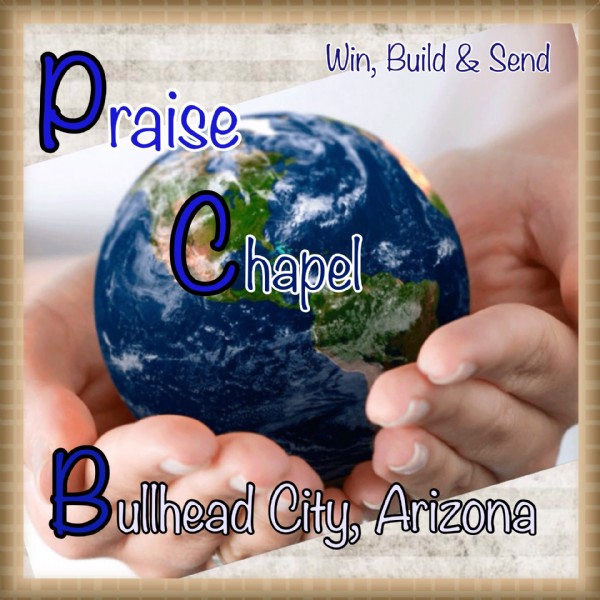 Praise Chapel Bullhead City was founded by Pastor Allen E Cates Phd.d.d. and his lovely wife Carol in 1991. We are a Full Gospel Pentecostal church that believes in the power of God to deliver souls and heal bodies today. We praise loudly, giving our all to our Lord and Savior Jesus the Christ as He sets us free from addictions, bondages, sin and most importantly our wicked hearts. Jesus gives us the power to overcome our issues and walk with Him into eternity with a smile on our faces.
Our goal at Praise Chapel is to Win peoples hearts to Jesus, Build lives and character via the avenue of discipleship which is the impartation of the life of God from one person to another. Send those that have identified their giftings and callings and begun to walk into their destinies around the world to preach the Gospel. Some will stay here in Bullhead City and be pillars in our community, others will literally go to the utter ends of the earth proclaiming that Jesus is Lord of all and that salvation can only be attained by repentance of sin and acceptance of Jesus as ones Savior.
We are a community of believers that understands that the church is to be a family of people that believe in Jesus and that we are to interact with one another as a family should do. It is in this community that we learn how our walk with God should be and how to best employ these skills in assisting one another to be successful in both our physical and spiritual lives..
Proverbs 29:18 "Where there is no vision the people perish."
Having vision and goal as a ministry is of the utmost importance. Our vision is to present the Gospel of Jesus to every person that we come into contact with.Some's needs will be met through our discipleship homes, others via the food bank; Food For Families, or our motorcycle ministry, Born To Die MM;and yet others in one on one situations.